Legal Representation
For North Carolina Family Law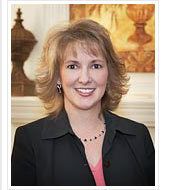 Christi Stem has been representing individuals in the Johnston County North Carolina area in every aspect of family law since 1993. She has handled divorce, separation, custody, child support, and property division. Through her highly developed advocacy skills and intimate knowledge of the law, she has earned a reputation as being a highly competitive and professional family law attorney in Johnston County.
Christi has over 23 years of experience as a family law attorney and works hard towards a quick resolution to the difficulties that arise when dealing with family law situations. She handles these situations not only with professionalism, but also compassion and empathy.
Christi handles divorce and property cases, separation, child custody and support, visitation, adoption, and all other family legal matters. She is also experienced in all issues of mediation, arbitration, domestic relations, and equitable distribution.
Christi and her legal assistant, Berenice Caballero, regularly attend family law seminars to ensure they are current and up to date on any family law changes. Berenice will be your first contact at the office and will gather initial background information for Christi to review before your consultation. Berenice works closely with Christi on all cases and is available to answer any questions you might have if Christi is not readily available. Berenice is able to handle this through her knowledge of cases Christi is handling and by staying current with any changes in family law.